Taking advantage of the winter holidays to research and plan for the summer reenacting season. I would definitely like to upgrade my 16th century gear for next summer, and some sort of a purse would be a very useful addition. So, here's what I've been able to find of surviving original purses:
I. Frame Purses
The Museum of London has many
medieval purse frames
in their online collection, although I could not find any dated to the 16th century. The number of different styles is impressive.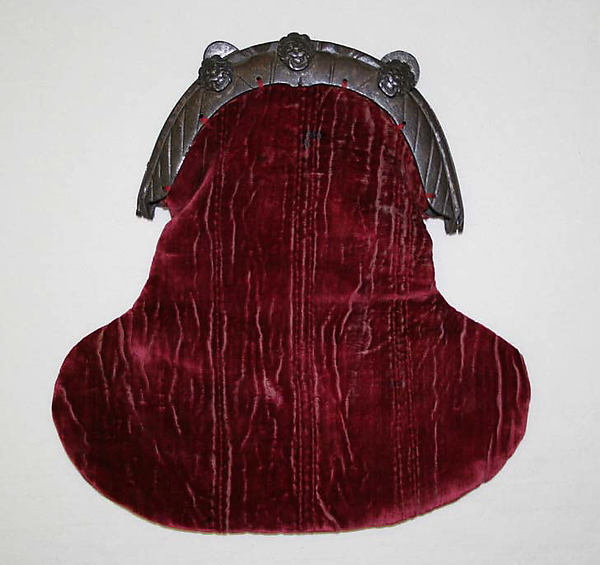 Silk purse with iron frame. German? 16th Century. The Met.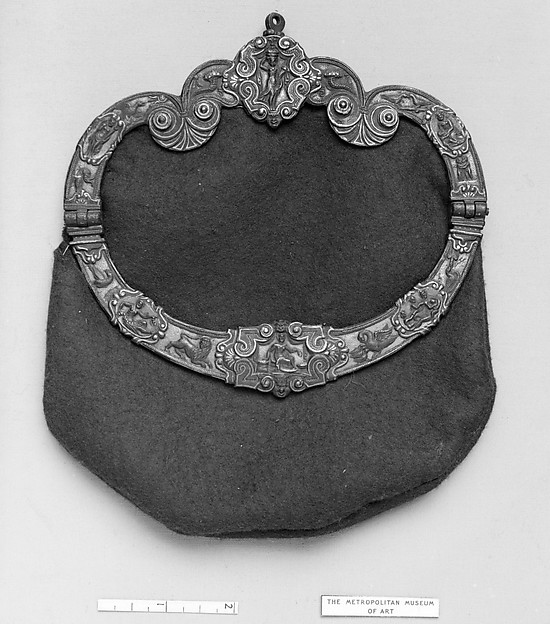 Purse Frame, Italian, late 16th century. From The Met.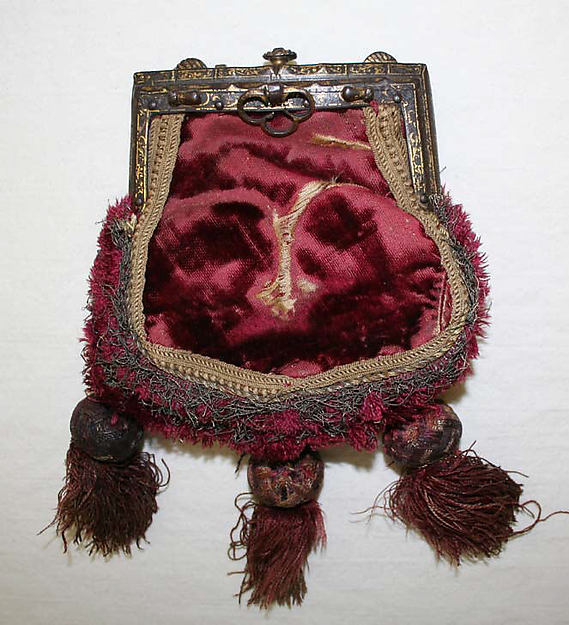 Velvet purse, German, 16th century. In The Met.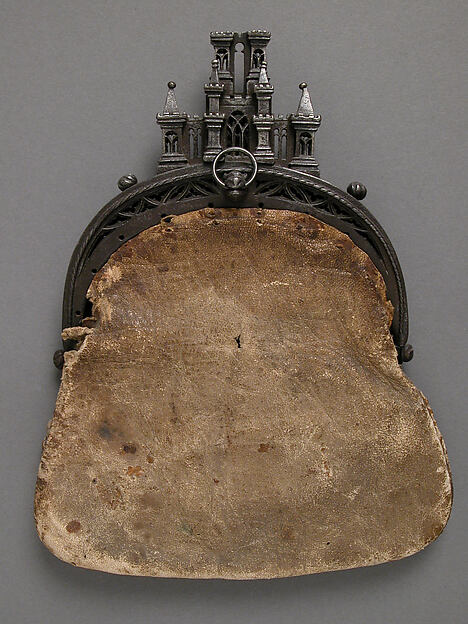 Leather purse with iron frame. 15th-16th Century.
The Met.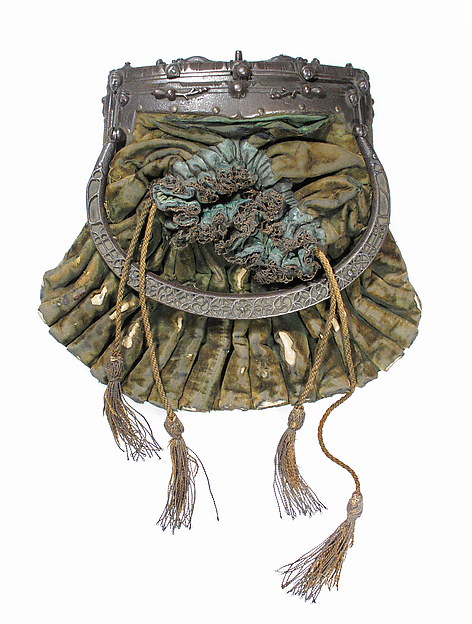 "Game Bag" with iron frame, drawstring closure, and tassels.
15th-16th century. The Met.
And an English example (again, slightly earlier):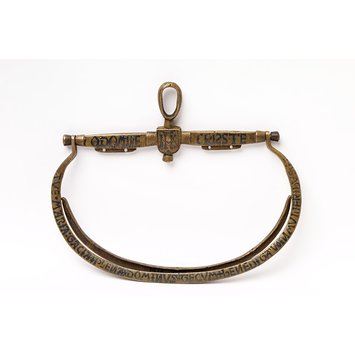 Purse Frame. English. Late 15th century. In the VAM.
II. Drawstring Purses.
First, a nice, simple leather purse:
Leather Purse, British, 16th Century. From The Met.
And then there are the host of lovely embroidered purses:
Spanish "Gaming Purse" with drawstring closure. c. 1575-1625.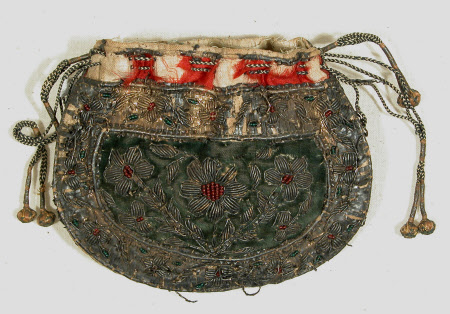 Woman's embroidered drawstring purse, 16th century.
III. Other.
This purse belonging to Cardinal Wolsley's purse is rather different from the others. It has a front flap, a lock, and belt loops:
The VAM also has a few
early 17th century
purses with
novel designs
. Though outside the scope of this exercise, I found them an interesting development in what comes next.