I made a second 16th century smock based on the instructions in
The Tudor Tailor
. While the
first one
I made had a collar and cuffed sleeves with button fasteners, this time I made the collar-less version, with narrower sleeve (plain hemmed edge) and no fasteners. Between the simplified finishing, and tracing the first smock for a pattern, this garment made up very quickly: about 10-15 minutes to cut, and 6 hours* to completely hand-sew. The sleeve and gusset seams are all run-and-fell, while the sides seams are just running stitch; the neck, cuff, and bottom edges are all 1/4" twice-folded hems. This time I used a slightly heavier (mid-weight) twilled linen, which I think I acquired from
Fabric Mart
during their last linen sale.
Plain linen smock for 16th century wear.
*While doing other activities: watching a hockey game, playing D&D, and listening to a lecture. It may have gone quicker if I was not multi-tasking.
And, just for fun, here's an original 16th century smock from Italy: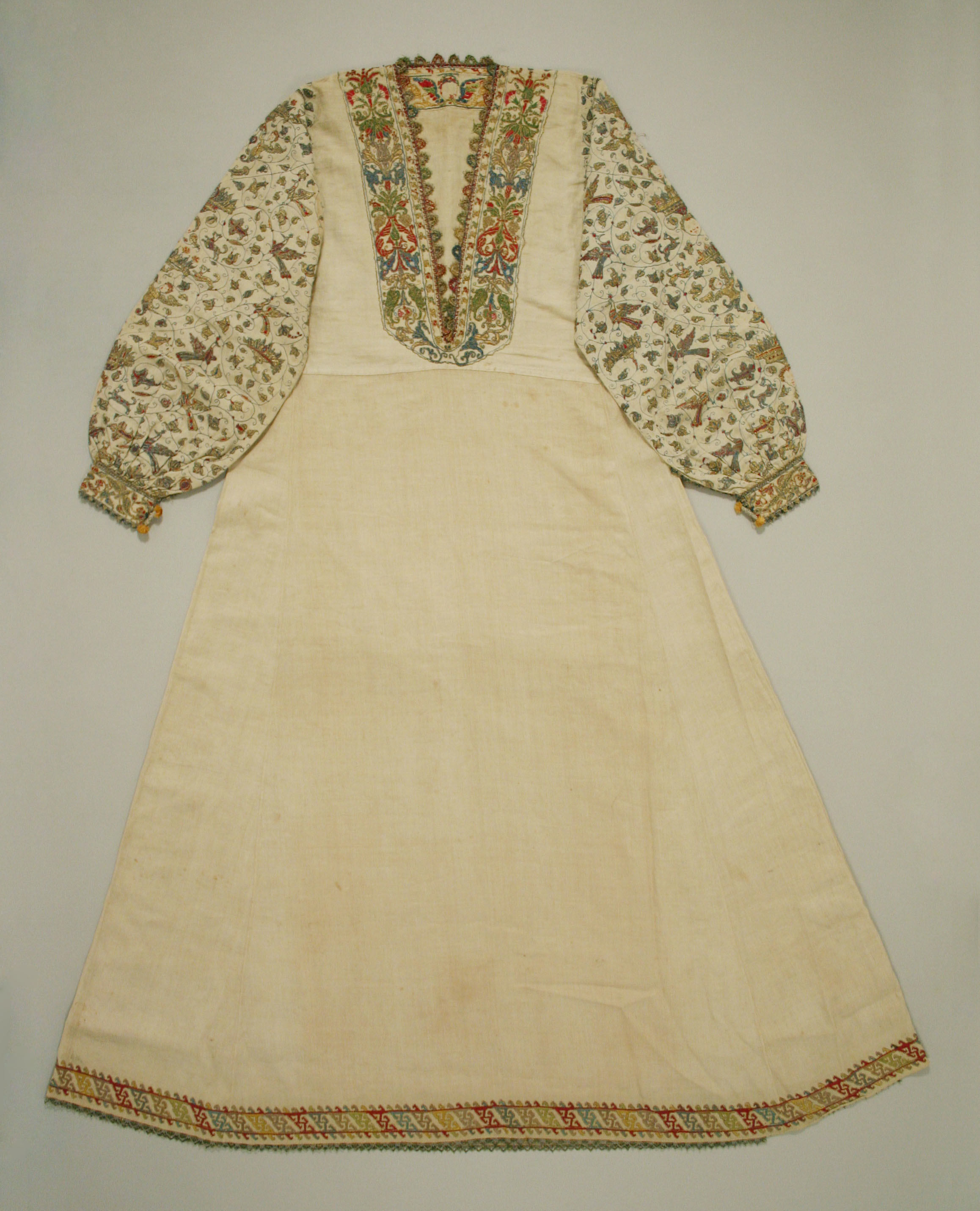 Late 16th century Italian smock, from The Met
I'm alternating between covetous admiration, and sheer terror at number of hours all that embroidery took. Also, awe that it survived that last four centuries, and a strong desire to inspect it more closely.
[Hint to costume designers: this is what should be worn under the corset/stays/bodies. Isn't it pretty? Don't you want to start
including it in your plans
?]